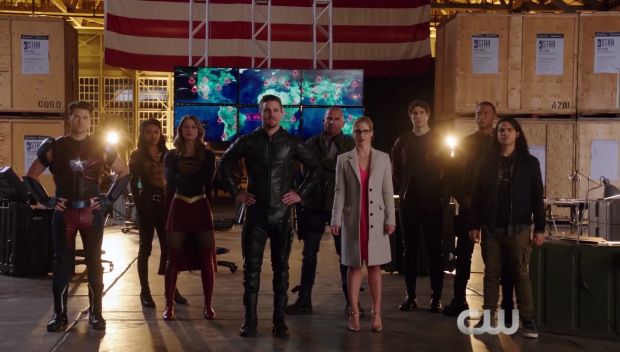 Après la diffusion hier soir aux USA d'un excellent 6eme épisode de la saison 2, il va désormais falloir être patient pour découvrir la suite puisque le prochain épisode de Legends of Tomorrow ne sera diffusé que dans deux semaines et il s'agira du fameux megacrossover avec Supergirl, The Flash et Arrow !
Le premier épisode de ce crossover DC débutera avec Supergirl le lundi 28 novembre, puis Flash le mardi 29 novembre, ensuite Arrow le mercredi 30 novembre et donc Legends of Tomorrow pour conclure le jeudi 1er décembre avec l'épisode 2×07 intitulé « Invasion! ».
Je vous propose donc de découvrir la bande annonce de ce très attendu crossover dans lequel les héros DC devront affronter rien de moins qu'une invasion d'Aliens !
Je vous laisse découvrir la vidéo promo ci-dessous :