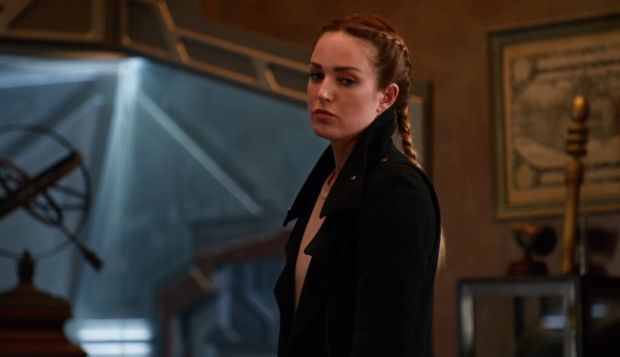 Les audiences USA du 8ème épisode de la saison 2 de Legends of Tomorrow et dernier épisode de l'année intitulé « The Chicago Way » viennent tout juste d'être communiquées et elles sont en logique baisse suite aux excellentes audiences du crossover avec Supergirl, The Flash et Arrow.
En effet, l'épisode 2×08 de « mid-season finale » a rassemblé 1.97 millions de téléspectateurs, des chiffres en baisse par rapport aux 3.33 millions de téléspectateurs présents pour voir le 7ème épisode de la saison 2 spécial megacrossover.
Le score sur la cible des 18-49 ans chute aussi en passant à 0.7 par rapport au score de 1.1 obtenu la semaine dernière mais ça reste au dessus du score moyen de la saison 2 qui était de 0.6 depuis le début.
Vos avis sur les audiences de cet épisode final de mi-saison sachant qu'elle sont biaisées par rapport au très bons résultats de la semaine dernière et du fantastique crossover ?