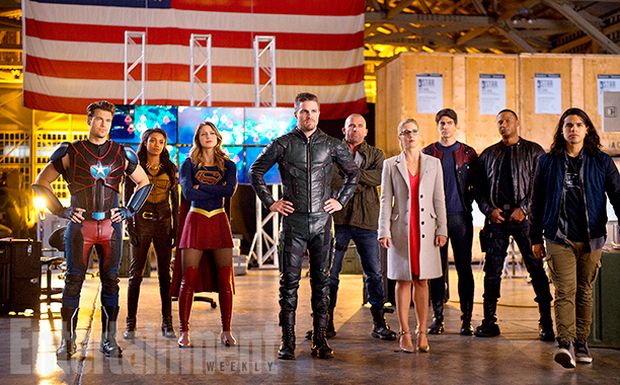 Un nouvel et excellent épisode de la saison 2 de Legends of Tomorrow a été diffusé hier soir sur la CW, le fameux épisode de crossover avec Supergirl, The Flash et Arrow qui vient conclure une semaine épisode avec l'épisode 2×07 intitulé « Invasion! ».
Au résumé de ce 7ème épisode de la saison 2, après avoir appris le terrible plan que les Dominators réservent pour le monde, les Legends doivent travailler avec The Flash, Supergirl et le Green Arrow afin de s'en débarrasser une bonne fois pour toutes. Pendant ce temps, Stein découvre, avec l'aide des autres, comment l'équipe peut mettre fin aux aliens Dominators mais il est distrait par l'aberration qu'il réalise avoir créée en 1987.
Vos réactions à chaud sur cet épisode 2×06 et ce début de saison 2 ?