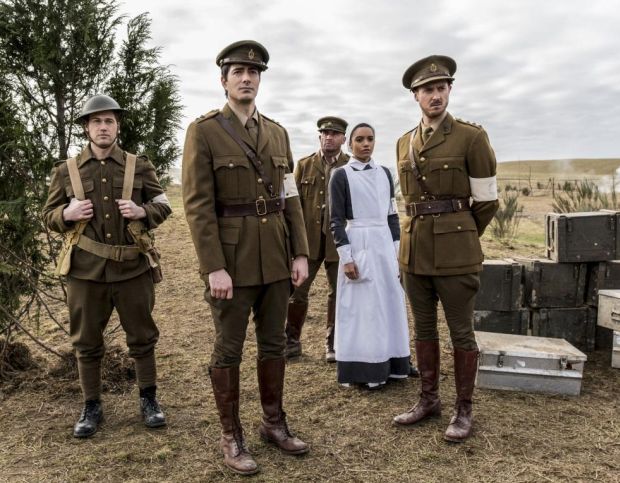 Un nouvel et excellent épisode de Legends of Tomorrow a été diffusé hier soir sur la CW, l'épisode 2×15 intitulé « Fellowship of the Spear ».
Au résumé de ce 14ème épisode de la saison 2 de LoT, les Légendes doivent concevoir un plan pour récupérer les derniers fragments restants de la Lance de la Destinée. Ils se retrouvent en France au plus fort de la Première Guerre mondiale sachant qu'ils doivent détruire l'objet mystique. Ils recrutent l'aide d'un soldat sous le nom de John Ronald Reuel Tolkien et découvrent que la lance les mène au cœur de la guerre. Pendant ce temps, l'équipe doit résister à la tentation de la Lance et le retour d'un ancien coéquipier…
Vos réactions à chaud sur ce nouvel épisode de Legends of Tomorrow ?